W900 'A' Frame bottom loading arms for petroleum products are ideal for loading/unloading single or multi compartment tank trucks and rail cars. 'A' Frame loading arms are best suited for narrow lanes or where servicing both sides of the lane is required. W900 is not ideal for constant crossover applications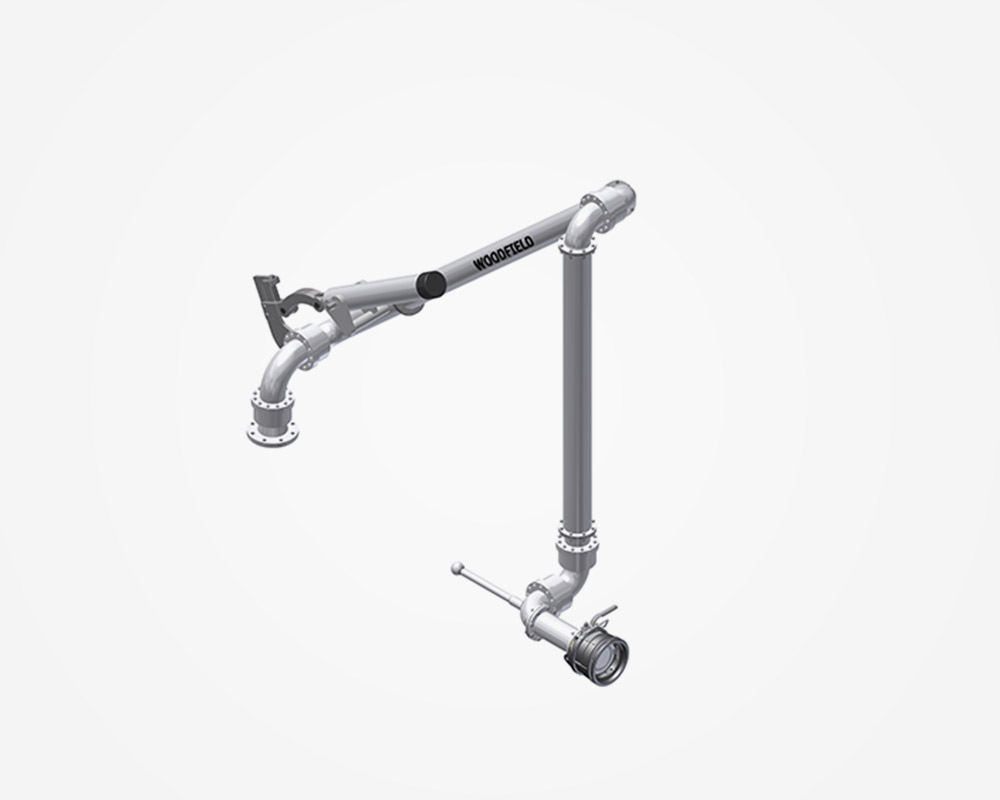 Available in 2", 3" x 2", 3", 4" and 6" in either Left Hand or Right Hand, Up feed or Down feed, or Side feed configurations.
Typical range of vertical movement is +60°/+30°
Typical primary and drop pipe length is 1,500mm. All dimensions can be changed to suit each application.
Carbon steel WB-4C Base joint with compression spring balance, WL2 split flange swivel joints, Viton™ GF seals, TTMA flanged
Aluminum or steel Primary, TTMA flanged
Aluminum WL2 Apex Style-40 swivel joint, TTMA flanged
Aluminum or steel drop pipe, TTMA flanged
Aluminum WL2 Style-50 Outboard swivel joint, TTMA flanged with handle
API coupler, or other interface device
See Petroleum Bottom Loading Arm Options tab for multiple options