The W120-H Fixed Reach is ideal for transferring compressed gas liquids and vapors to or from the top of rail cars provided the cars can be accurately spotted (positioned) each time. Fixed reach loading arms have limited capability to accommodate miss-spotted railcars.
W120-H has a 2" SS drop hose, and 90° Style-30 swivel joint with option of a 2" ball valve to allow for orientation on top of the rail car as well as controlling the supply to/from the loading arm.
Outboard connections can be dry-gas coupler, hammer union or lap flange to suit the application. Breakaway coupling, remote shut down devices and purge systems can be incorporated as required.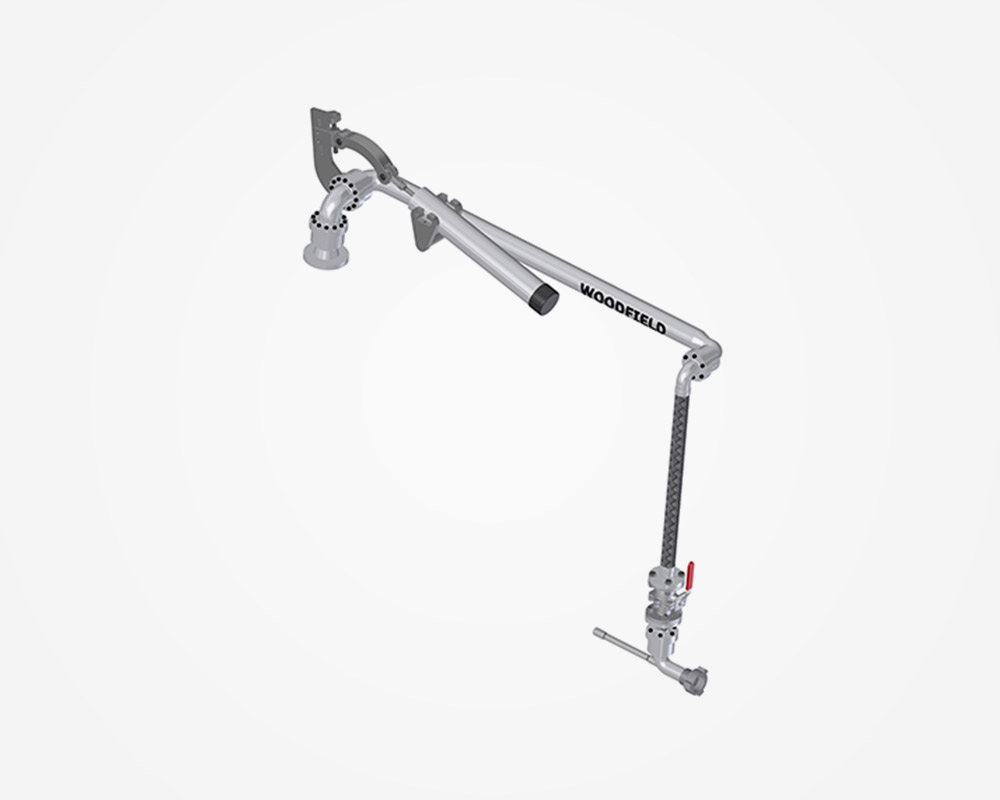 W120 is available in 2", 3" x 2", and 3" if required. Made from all carbon steel or stainless steel. Swivel joints are all split flange WL2 dual race, or WSS single race with seal material to suit the compressed gas and vapor being handled.
Available in Left Hand or Right Hand, Up-feed, Down-feed and Side-feed configurations
Typical range of vertical movement is +70° park position to -20° load position
Typical range of primary length is 2,000mm to 2,500mm with a 1,200mm drop pipe and Style-50 assembly. All dimensions can be changed to suit each application.
See Compressed Gas Loading Arm Options tab for more options